Make Your Vision a reality
Country Living with all the town amenities
Make your vision a reality
The existing character of the land and generous home site sizes throughout Brylee Estates encourage the creation of individual "estate-like" building forms. Reduce the stress of your new "dream" home, Brylee Developments can manage your home build and have you moved in all in 90 days*.
We put the same care and attention into your dream home as we would our own. We carefully control each stage of construction to ensure a superior finished product. Select from a range of floorplans and luxury finishings to personalize your new home to be just what you need.
dependent on current supply chain levels, ask us!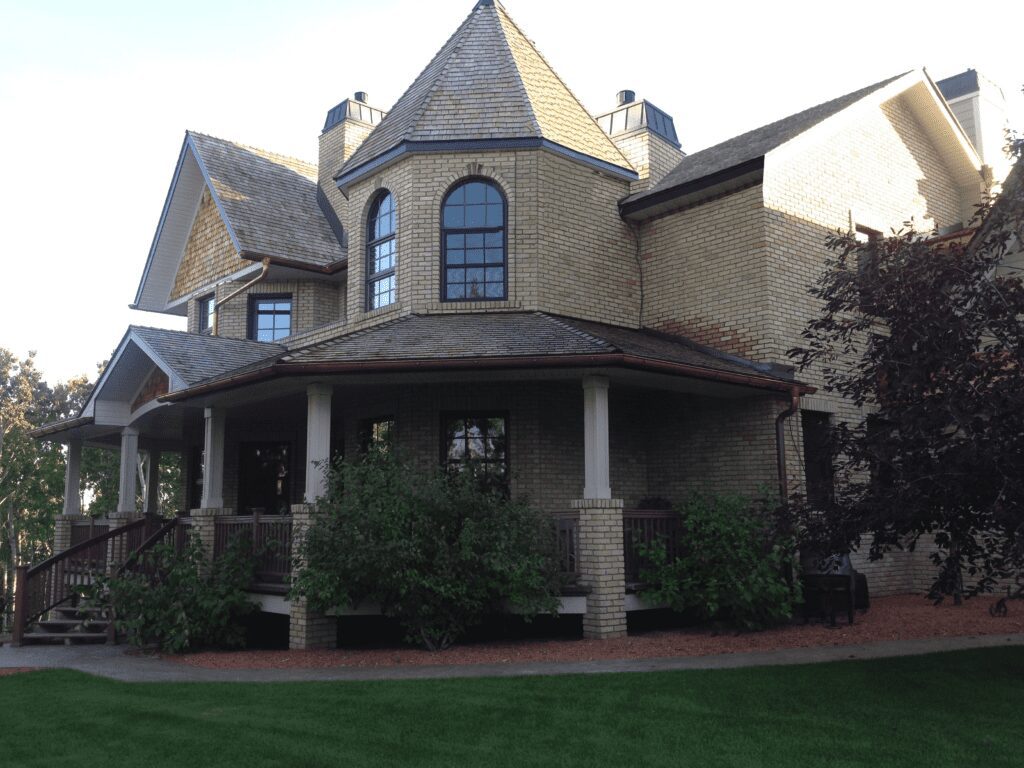 Hear from the residents of Brylee Estates...
So we found Brylee Estates was perfect. It went really well. Darcy's really great to work with. He was very receptive to listening to all of our ideas and giving suggestions about what we could do to make it better. He's very knowledgable and easy to work with. He took a lot of the stress away from us because he did all of the behind the scenes work. He found quotes and contractors. He did all the leg work and then would come to us and give us our choices and ask which we'd like to go with. So we still got to have a say without putting in all of the really hard work, because he did that for us. It was really awesome. Both of us were able to continue working full-time and Darcy was the one on site meeting with the contractors and making sure everything was running smoothly and getting things done the way they should be. Having Darcy was great because he kept the contractors on their timelines and we got our project finished in record time and that is because of his management skills! We purchased the lot at the beginning of June of 2020 and we were living in it by the end of November. The project went really fast!
The kids can bike or walk into town if they want to. It's like an acreage development right on the outskirts of town. We have two acres and we get nothing but space out our back yard. It's very peaceful, but yet we are close enough to town to run kids to sporting events, and getting back and forth to work is very convenient. It was just a really good location. We love the freedom and the convenience of living there.
Frequently Asked Questions
The lots range from 2 (0.81 ha.) Acres to 3.39 Acres (1.37 ha.)
What careers are available in the area?
The area is full of incredible career opportunites. Esterhzay is home to several Potash Mines, just a quick drive away you will find the Rocanville Potash Mine. Up the road, you will find two large Canola Crushing Plants in Yorkton. There are several hospitals and schools in the area as well. There are an abundance of farming, agricultural and livestock opportunities as well.
What many lots are there at Brylee Estates?
There are a total of 17 lots, 2 are sold and 2 are conditionally sold. See lot map here for details.
What shops and services are near by?
Doctor, Dentist, Hospital, RBC Royal Bank, Shop Easy Foods, Co-op, Bigway Foods
Western Star Inn, A&W, Subway, Steak House and Grill are all minutes away in Esterhazy. Yorkton, the third largest trading area in the province is just a quick 45 minute drive.
WHICH SCHOOLS ARE NEARBY?
Numerous schools are located in the East Central Good Spirit School Division. Esterhazy High School (6-12), Esterhazy Community Daycare, Growing Tree Preschool, Parkland College, PJ Gillen School (K-5).
WHICH UTILITY COMPANIES SERVE BRYLEE ESTATES?
The utility companies that serve Brylee Estates are SaskPower, SaskEnergy and SaskTel. Water and Sewer are provided by the Town of Esterhazy. Taxes are paid to the RM of Fertile Belt.
HOW DOES THE WASTEWATER SYSTEM WORK?
Based on the low pressure sewage system design, each lot owner is responsible for their basin and pump assembly, which is used to pump their own sewage into the town services. This is a simple design that minimizes area, cost of installation and upkeep. The designed system is called the Little Giant. To get discount pricing visit Wolsely Industrial in Esterhazy or call Wolseley Industrial at 306-745-6453 and let them know it's for the Brylee project.