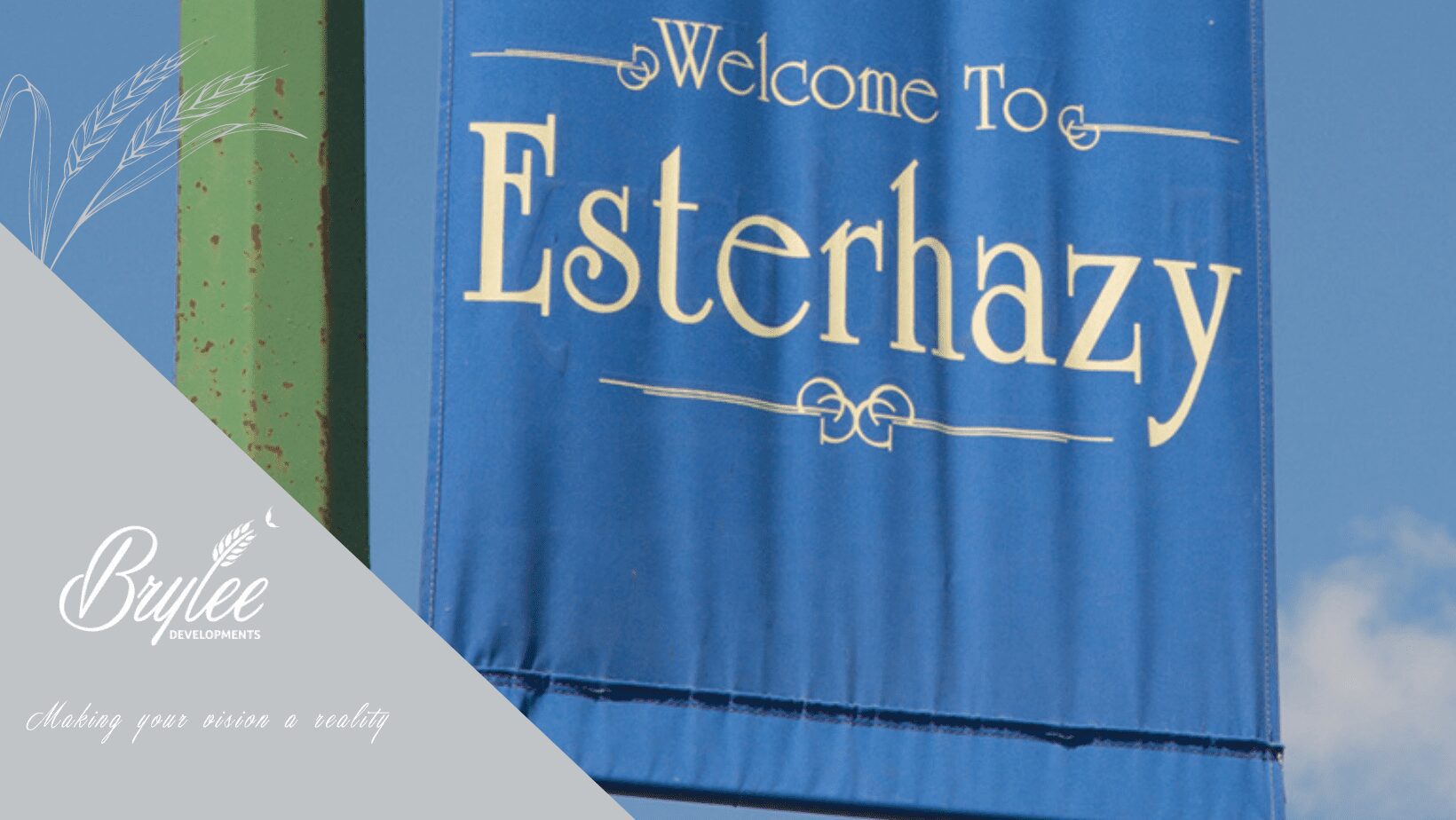 Moving to Esterhazy, Saskatchewan
Esterhazy is a town in South-eastern Saskatchewan situated between two valleys. You will find it between the Qu'Appelle River Valley and the Kaposvar Valley. It is less than a three-hour drive from the capital city of Regina and under five hours from Saskatoon, Saskatchewan's largest city.
A Few Esterhazy Facts
Esterhazy is a mining community with two potash mines and a third under construction. Potash ore was discovered in the area in the 1950s and Esterhazy's mines now have a combined production capacity of 4.2 million tons per year. It is the largest potash mine in the world.
Brylee Estates is in the first phase of development and has serviced lots for sale. If you are looking for property in Esterhazy, Brylee Developments builds custom homes on two and three acre lots.
Choosing small town living can be fantastic for your family. Brylee Estates and other areas in Esterhazy provide access to everything you need. There is both an elementary school and a high school in the town of Esterhazy. You will also have access to daycare, shopping, and restaurants.
Why living in Esterhazy so great
Living in Esterhazy means that you can enjoy the country lifestyle while still having access to all of the amenities and being close to larger centers for days you would like to get away to the city. Brylee estates will feel like summer camp offering newcomers open space and lots of adventure.
You will be close to golf courses and provincial parks, pools, campgrounds, RV parks, and cross-country ski trails. Esterhazy has year-round adventure opportunities.
Once you have settled into your new home be sure to register in the Welcome to Esterhazy Program so that you can start meeting people in the area.
Esterhazy is a town that is committed to growth and providing services for residents of the area. The vision for 2017 was to have a hospital with an integrated health care system, improve water quality and wastewater treatment, and become an investment ready business service hub.
There is much work being done to attract new people to an old area rich in history. When you move to Esterhazy you will notice a mix of people, young and old, striving to develop the community and make it one of the best places in Saskatchewan to own and build a home.