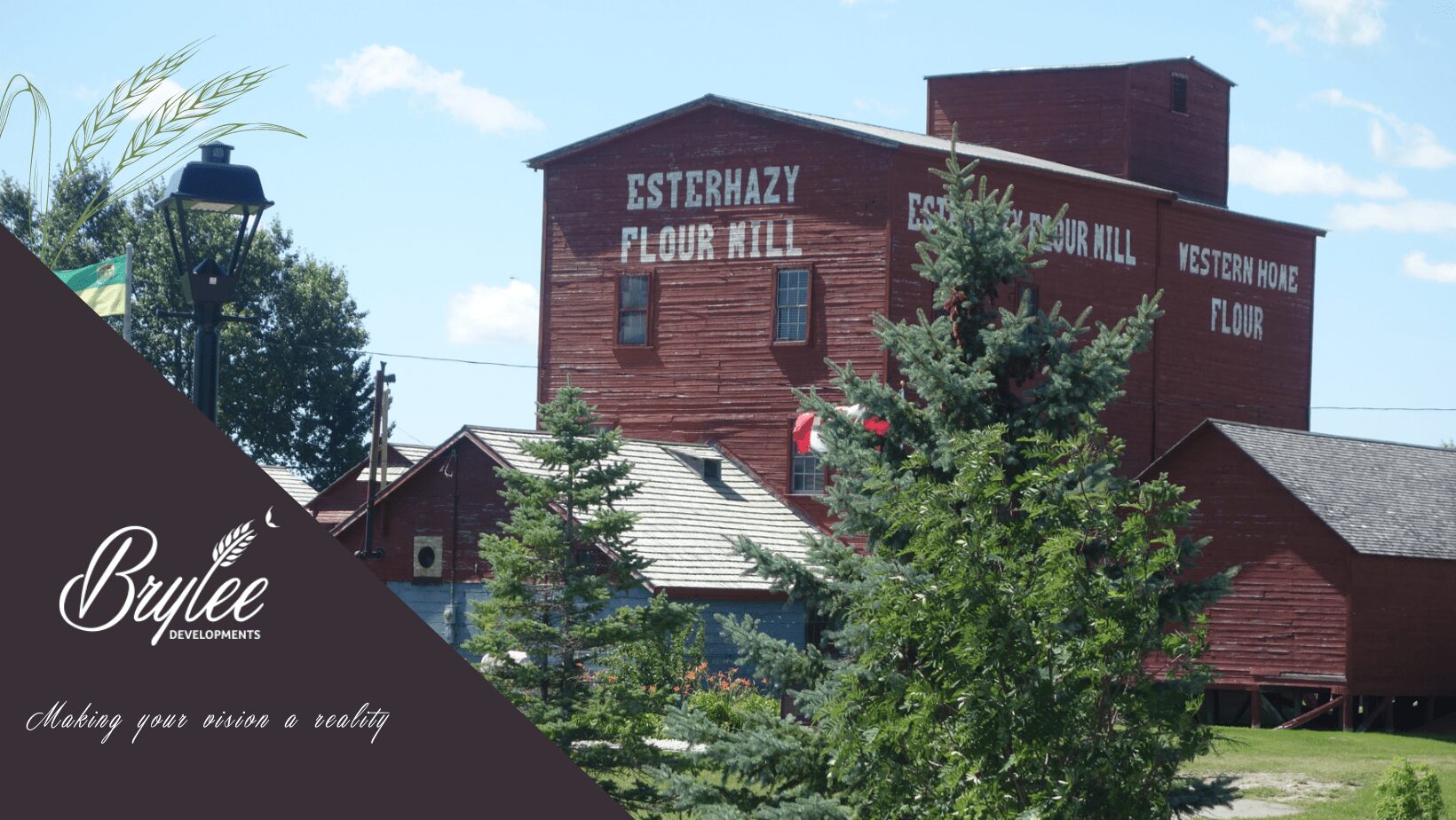 Things to do in Esterhazy, Saskatchewan
Esterhazy, a small community in southeastern Saskatchewan, has many opportunities for going out to explore. For a smaller community (around 2, 500 people) they are still able to offer a lot of various attractions and fun things to do.
Potash Interpretive Centre
The interpretive centre offers interactive displays that showcase the advancements in technology over the years that have made mineral mining a part of the prairie culture. There are exhibits of various forms of potash from the surface to the mine and it is an enjoyable learning experience.
Take some time to learn some of the history of potash mining on a guided tour of the facility. Pack a picnic along to enjoy in the picnic area afterward!
Esterhazy Flour Mill National Historic Site
You can also take a tour of Saskatchewan's only wood-framed flour mill that was constructed in 1907. Built of Douglas Fir posts and beams, the mill has the original machinery that was patented in the late 1800s. The building combines a flour mill and an elevator and is a unique attraction.
Kaposvar Historic Site
One of the first Hungarian settlements in Western Canada, Kaposvar was established in 1886. The Kaposvar Historical Society preserves, restores and maintains the Historic Site where there is a stone church (1907), stone rectory (1900), Grotto (1942), and cemetery (1886).
You will be able to see artifacts that relate to the history of the Hungarian settlement. They have also established a homestead site which includes a pioneer house, barn, millhouse, and rural schoolhouse. Guided tours are available from mid-May through September.
Esterhazy Area Trails
If you move to Esterhazy and are ready to explore the surrounding area you need to visit some of the local trails. There are trails for walking, hiking, cycling, cross-country skiing, and snowmobiling. There is also a self-guided Heritage Walking Tour of historical sites in the community.
If you have gone to the Kaposvar historic site, spend some time on the Birding Trails located along the Kaposvar reservoir. You will be able to see a variety of bird and wildlife species.
The Donald Trails is a 14km network of trails used for hiking and for cross-country skiing in winter. The trails run along the edge of the golf course right in town limits.
Geocaching
If you are out enjoying the many trails and sites in the area, be sure to take along your geocaching gear. There are many caches in the area!
Food and Snacks
After a long day of exploring you may not feel like cooking supper. There are restaurants and coffee shops in Esterhazy that are sure to delight. If you are looking for a mid-afternoon coffee, check out the zen-like atmosphere of Whippletree Coffee.
If you are looking for supper you can go to Galaxy Restaurant, Crystal's Bistro, or Mei's Restaurant.
Swimming
In the summer, you can enjoy the D.A. MacKenzie Aquatic Centre which is between the arena and the golf course. There is a 25 meter outdoor heated pool which is open June until the end of August. There is also a large heated toddler pool making it a family-friendly facility.
Whether you are moving to Esterhazy, Saskatchewan or just passing through, it is definitely worth taking time to enjoy all that the area has to offer.